This event is closed.
Conference Program

LATE REGISTRATIONS (After 10/19/11):
If you are registering after October 19th, please print and bring a copy of your registration invoice to the conference admission.
---
REGISTRATION DIRECTIONS:
Please review the following program and print out or write down the TIME and ROOM # of the conference you would like to attend in each of the two tracks, so you may readily select these on the following registration pages. You may only choose "one" conference per time slot.
---
PLEASE NOTE:
Conference attendees are encouraged to bring their laptops, PDAs, netbooks or Twitter enabled phones, so they can participate in on-line social networking that will be part of this year's conference. Directions on how to obtain Internet connectivity and where people will be talking, will be provided in your attendee packet. For those who can not attend, tell them they can backchannel with us on Twitter at #homeinc


---
8:00 - 8:30 AM Registration

---
8:30 - 8:45 AM Conference Greetings

---
8:45 - 10:00 AM Keynote Speaker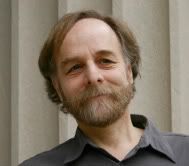 Rm. 345
Seminar Title:
PLAY IN EDUCATION -AT THE CORE OF 21ST CENTURY LEARNING

Presenter:
Scot Osterweil - Educator and Educational Consultant

Seminar Description:
This Keynote presentation will look at the very essence of learning in the 21st Century – It is what you do with knowledge and not just what you know that makes the difference. Scot Osterweil provides a view of learning that can be found in most creative efforts. He will share how the inspiration that can be routinely found in every day play can be seen in persistence, creativity, and problem solving… skills we wish we could see in school work. Students do the same when they create music, art, videos and fan fictions and share them with their friends on line. Game designer and MIT research director Scot Osterweil will discuss the power of learning in authentic context, and the role of imagination and identity in uncovering the hidden talents present in most students.
Scot Osterweil is the Creative Director of the MIT Education Arcade and a research director in the MIT Comparative Media Studies Program. He is a designer of award-winning educational games, working in both academic and commercial environments, and his work has focused on what is authentically playful in challenging academic subjects. He has designed games for computers, handheld devices, and multi-player on-line environments. Scot is the creator of the acclaimed Zoombinis series of math and logic games, and leads a number of projects in the Education Arcade, including Vanished: The MIT/Smithsonian Curated Game (environmental science), Labyrinth (math), Kids Survey Network (data and statistics), Caduceus (medical science), and iCue (history and civics). He is a founding member, and Creative Director of the Learning Games Network (www.learninggamesnetwork.org) where he leads the Hewlett Foundation's Open Language Learning Initiative (ESL).

---
10:15 - 11:45 AM Sessions (Track #1)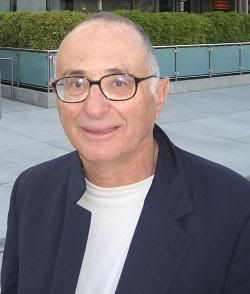 Rm. 315
Seminar Title:
COMMUNITY HEALTH WORKER (CHW) PILOT PROJECT: A LOOK AT 21ST CENTURY SKILLS
Responsibility, teamwork, critical thinking, information skills and time management in youth public health work.
Community Health Worker Download

Presenter:
Arnold Packer
Dr. Packer was Executive Director of the U.S. Labor Secretary's Commission on Achieving Necessary Skills (SCANS). The commission – composed primarily of senior Human Resource managers and union leaders – defined what American workers would have to know and be able to do to succeed in the 21st Century. His current work includes applying these principles and measures to a wide range of youth education initiatives.

Seminar Description:

This session will review a small pilot effort to test a project-based approach to youth development in Baltimore, Maryland that focused on changing unhealthy behavior in teens. The goal was to reduce obesity in the community by deputizing four high school students to carry out two tasks:
1. Making presentations about healthy diets and exercise to other youngsters.
2. Helping adults, recruited from the Zion Baptist church by Johns Hopkins Weight Management Center, adopt healthier life styles.
We will also look at this project potential media projects that could be undertaken, using a similar approach and model based on the following premises:

1. Most people want to do work that is useful; from little children who want to set the table for Mom to successful individuals who want to make a difference in their communities.
2. Teenagers seek a feeling of efficacy, having the capacity to produce a meaningful result. Effectively helping solve health problems in their community would empower them.
3. Employers value "soft" (aka performance, workplace, professional) skills such as responsibility, teamwork, critical thinking, information skills and time management.
4. Youngsters, especially those missing adult connections to the world of work, would benefit from a document testifying to these soft skills. Those who have a skills resume, verified by a trusted adult, will have a better chance of finding jobs and accessing a career path.
5. Teacher and mentors can best help their students acquire these soft skills by eschewing didactics and abstractions. The skills are best taught in the context of useful, meaningful work.
---

Rm. 325
Seminar Title:
USING ALTERNATE REALITY GAMES TO UNCOVER REAL SCIENCE

Presenter:
Caitlin Davenport Feeley
Project Manager and Designer, Education Arcade, MIT Her most recent project is Vanished, an alternate reality game developed in partnership with the Smithsonian to teach scientific thinking to middle-schoolers. Her past projects include working as an independent designer of financial literacy games for Doorways to Dreams Fund; as well as designing, producing, writing, and editing a suite of mini-games and instructional videos on statistics and data analysis for Kids' Survey Network, an NSF-funded informal curriculum. Prior to joining the Education Arcade, Caitlin worked on several research and development projects focusing on STEM instruction, informal learning, and underserved populations, and spent a year of service in AmeriCorps. Caitlin holds an M.Ed. in Technology, Innovation and Education from Harvard University, where she was involved in formative evaluation for PBS series WordGirl and Martha Speaks, and a B.A. in Film from Vassar College.

Seminar Description:
In Vanished, a modified Artificial Reality Game for middle-schoolers, over 6000 players participated in an online community for 8 weeks in order to solve a large-scale scientific mystery. During the game, players were so invested that even when they found cheats, they avoided using them because they cared about the game and the community and were unwilling to ruin the game experience. This session will discuss how we encouraged greater participation, squashing the ARG triangle, set up a complex, cascading mystery, and conducted an online game with children still covered by COPPA, all the while creating an edge-of-your-seat experience.


---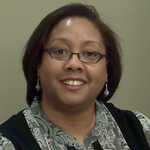 Rm. 335
Seminar Title:
WRITING WINNING TECHNOLOGY GRANT PROPOSALS: FINDING & ALLOCATING RESOURCES FOR MEDIA LITERACY AND TECHNOLOGY
Writing Winning Grant Proposal Download

Presenter:
Angela Johnson
Assistant Vice President for Leadership and Annual Giving for United Way of Massachusetts Bay and Merrimack Valley. Prior to working for United Way, Angela served for two and half years as Director of Annual Funds and Special Gifts for Mount Holyoke College. During her time at MHC, she led the MHC Annual Fund efforts to raise a record $8.56 million in FY07, a record that still holds today.

Seminar Description:
Participants will learn to craft competitive grant proposals to foundations, government agencies and corporations. Topics will include organizing information and needs, reviewing proposal format and components, and understanding the process for ascertaining and meeting funders' proposal needs. Additional focus will include helping attendees identify and overcome some of the barriers associated with securing fund for technology projects but always remembering that mission sells technology.

Takeaways:
1. Understand how IT-related proposals differ from non-IT proposals
2. Develop methods for writing more effective proposals.
3. Recognize issues and possible strategies for rethinking the allocation of their organization's resources budgeted for IT
4. Learn about additional resources to assist them with their technology funding search
5. Become vigilant about viewing all technology proposals as enhancers to you mission.

---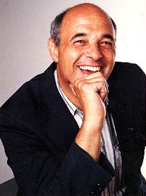 Rm. 345
Panel Discussion Title:
STUDENT AS TELEVISION JOURNALIST AND PRODUCER - WHAT WE LEARN

Panel Moderator:
Alan Michel - Director, HOME, Inc.
Panel:
Kevin Escobar - Summer program Teacher and Student at Suffolk University
Hollis Smith - Media Lab Coordinator at English High School
Thomas Goodwin - Media Lab Coordinator at Young Achievers Mathematics and Science K-8 Pilot School and TeenTV coordinator
Students - TeenTV program at English High School and Boston Day and Evening Academy

Panel Discussion Description:
Using on line research, project development tools, scripts, storyboards and creative team approaches to their projects, students develop their half hour location magazine style TV shows. We will take a look at the challenges that are inherent in this ambitious project and how student progress was encouraged and measured leading to award winning shows that air in Boston, New York, Philadelphia, Kansas City and 26 other cities and towns across the country.
---

3rd Floor Lobby
11:45 AM - 12:15 PM Lunch Break

---
12:15 - 1:45 PM Open Forum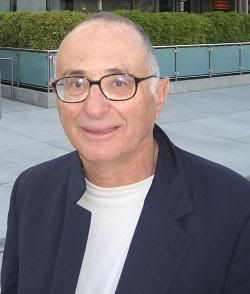 Rm. 345
Forum Topic:
MASS WORK BASED LEARNING PLAN VERIFIED RESUME AND STUDENT ASSESSMENT

Panel Convener:
Arnold Packer
Dr. Packer was Executive Director of the U.S. Labor Secretary's Commission on Achieving Necessary Skills (SCANS). The commission – composed primarily of senior Human Resource managers and union leaders – defined what American workers would have to know and be able to do to succeed in the 21st Century. His current work includes applying these principles and measures to a wide range of youth education initiatives.
Dr. McKenna was the evaluator for the TeenTV program at the Boston Day and Evening Academy and English High School sites. She specializes in Educational Leadership, Classroom Assessment and is a member of the 21st Century K-12 Leadership Team for the York, ME School District. Dr. McKenna is a second grade teacher and is a lecturer at Granite State College.
Mr. Beckmann was the evaluator for TeenTV at the Madison Park High School and Hispanic Office of Planning and Evaluation sites. He is a teacher and evaluator and former director of Youth Employment Success in Somerville, and now teaches in the Somerville Evening School and remains a member of the High School Council.
The Executive Director of the Boston Private Industry Council, is a leader in workforce development and youth employment in Boston. The Boston Private Industry Council is a leader in summer jobs programs and job readiness coaching and programs in the Boston Schools. The PIC has partnered with HOME, Inc. on the TeenTV program that has merged the Mass Work Based Learning Plan with the Verified Resume assessment as a credential for high school students.
Seminar Description:
The Listen Up! Youth Media Network created an alternative way to certify the workplace skills and behaviors of youth enrolled in media programs. This Kellogg Grant funded initiative includes a process resulting in a certificate that is call a "Verified Resume". The VR process – teach, self asses, certify, and obtain ground-level feedback from supervisors or employers gives s boost to students. We will look at how student self-assessment modeled on the Mass Work Based Learning Plan, Project Based Learning with Web Based tools helps to motivate students and validate their learning.
---
1:45 - 2:00 PM Award Presentation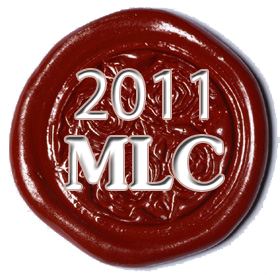 Rm. 345
Award Presentations:
BIENNIAL DOLA AWARD PRESENTATION
Award Presenter:
Alan Michel -
Director, HOME, Inc.
Presentation Description:
The challenges schools and educators face when preparing young people for the adult world are compounded by the access that young people have to information. How can we best participate in shaping the learning that lies ahead? What is the role of the educator in guiding, encouraging, and creating a secure environment where interests can be pursued deeply and meaningfully?
In recognition of the importance of technology and media literacy in shaping our lives, Dola Hamilton Stemberg, is sponsoring the third Dola biennial award for a school and teacher that have made outstanding contributions to teaching and learning with media in the classroom.
This year, the third biennial Dola Award, includes a $1,000 award to a school and a $500 award to a teacher/educator who have exemplified best practices in media literacy and developing measures and assessments that bring this important work into the mainstream.
This award is meant to acknowledge and encourage outstanding media literacy education that encourages collaboration, communication, and innovation and challenges students to learn and succeed in Boston area schools.
---
2:15 - 3:45 PM Sessions (K-12 In-School Track)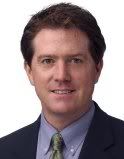 Rm. 315
Seminar Title:
LEARNING BY DESIGN - WHAT WE CAN LEARN FROM "TRADITIONAL" CHALLENGES OF STUDENT LEAD GAME DESIGN THAT CAN INFORM OUR WORK WITH 21ST CENTURY TECHNOLOGIES?

Presenter:
Alex Chisholm
Executive Director and founding member of the Learning Games Network, he has developed and managed several projects with NBC Universal, including iCue with NBC News, and the online games for NBC Olympics. He serves as the Software and Video Gaming Judge for the National Parenting Publication Awards (NAPPA). Over the past 10 years, Chisholm has collaborated on research, product, and program development with Microsoft, Electronic Arts, Sony Pictures Imageworks, LeapFrog, NBC Universal, Children's Hospital Boston, and the Hewlett and MacArthur Foundations.

Seminar Description:
This session will focus on Design Corps, the project-based framework to engage kids in learning through game design. Examples from the just completed "boot camp" at MIT in July; and, the John Lennon Educational Tour Bus at MIT during the first weekend of October will high light specific strategies and learning outcomes. FableVision is a partner in helping to develop and market materials teachers can use to implement the program in their own classrooms. Examples using videos and photos from the "boot camp" and bus events will give conference participants a sense of how things work AND workshop attendees will have a chance to play a few of the games that kids have actually built. Examples will include last summer's "Best in Class" at last year's National STEM Video Game Competition. Learn how you and your students can join the competition.


---

Rm. 325
Seminar Title:
MEDIA LITERACY AND ANALYSIS AS AN IDENTITY GUIDE DURING ADOLESCENCE

Presenter:
Susan Owusu, Communications Program Director, Wheelock College

Seminar Description:
This workshop will look at the impact that commercial media has on self-image and how media literacy can be used to counter the negative effects and build a sense of efficacy in teens. The workshop will look at how to address gender identity issues and teaching and learning that allows teens to explore these and other issues. Susan Owusu has lead workshops on empowering youth through media literacy and media consumption as an active and dynamic experience where youth develop identity and values to last a lifetime. Susan developed the YWCA'S Teen Voices program as part of her groundbreaking work in media and gender self image during adolescence. Susan is an instructor at Wheelock College.
---


Rm. 335
Seminar Title:
COMMUNITY PLANIT – HOW CAN A PLANNING PROCESS BASED ON AN ON LINE GAME ENGAGE DIFFERENT INTEREST GROUPS TO INFLUENCE SCHOOL POLICY AND IMPROVEMENT STRATEGIES?

Presenters:
Eric Gordon
Eric Gordon's work focuses on location-based media, media and urbanism, and games for civic engagement. He is an associate professor in the department of visual and media arts at Emerson College and he is the director of the Engagement Game Lab

Carl Allen
Program Director, Office of Accountability, at the Boston Public Schools, has lead this innovative public engagement initiative at the School Department. Carl 'd background includes two years as a Peace Corps Volunteer Leader and a graduate degree from the Harvard Kennedy School of Government.

Xavier Rozas
Media Arts teacher at English High School, Xavier is a lead teacher and innovator recognized for his ETV magazine style TV show produced at English High School. He has his MA from Harvard School of Education.
Several Students from the project will also be involved in this presentation.

Seminar Description:

The Boston Public Schools (BPS), Emerson College and students from English High School created missions and challenges to explore 7 different themes to make Boston schools better. By playing Community PlanIt, students share their voice and engage in discussions with fellow members of the BPS community. Their discussions help to define what characteristics make up a great school, how we should measure performance each year, what supports we should offer low performing schools, and what rewards we should give high performing schools. All of these elements make up the "Support and Accountability Framework" for the District. The more students, residents and faculty engage with Community PlanIt, the more "tokens" they earn and spend on the areas of school performance that matter most to them. Learn how this game approach to the difficult task of school reform works to bring the community together around school reform.
---
Rm. 345
Seminar Title:
BACKPACK JOURNALISM
Backpack Guide Resources Download

Presenter:
Bruce Jones
Bruce Jones is a Massachusetts based business graphic designer with over 25 years in business.
He is also an independent Video Producer, developing AcousticMusicTV.com for acoustic musicians and singer songwriters and the producer and creator of Open Spaces • Norwood, MA, a TV series on the conservation and open space lands in a local community. Also producing the companion book for the series. Bruce speaks locally on video and publishing topics and is a contributing speaker on social media and video marketing with the Bill Gentile Backpack Journalism Workshops out of Washington DC. Bruce is very active in both producing and creating original programming for local public access television and the web.

Seminar Description:

"While you're out preparing to write that story, can you shoot some video, get a nice photo or two for the website, and maybe record a podcast with one of the key players?"
Does that sound familiar? If it isn't something you've been asked to do yet, is it something you'd like to be able to say yes to in the future?
This discussion-based talk will introduce you to the tools of the backpack journalist. With the right equipment, you can produce high quality video, audio, and still photos with just a few pounds of inexpensive gear. For a bit more money and a little extra weight, you can capture multimedia that looks and sounds better than broadcast TV or radio.
Beyond the gear, talk about ways to manage your "media making" for the greatest impact in the least amount of time, and how to get good results even if you aren't a pro and don't have professional equipment.

---

Rm. 345
3:45 - 4:00 PM Conference Wrap-Up
3rd Floor Lobby
4:00 - 5:00 PM Post-Conference Reception